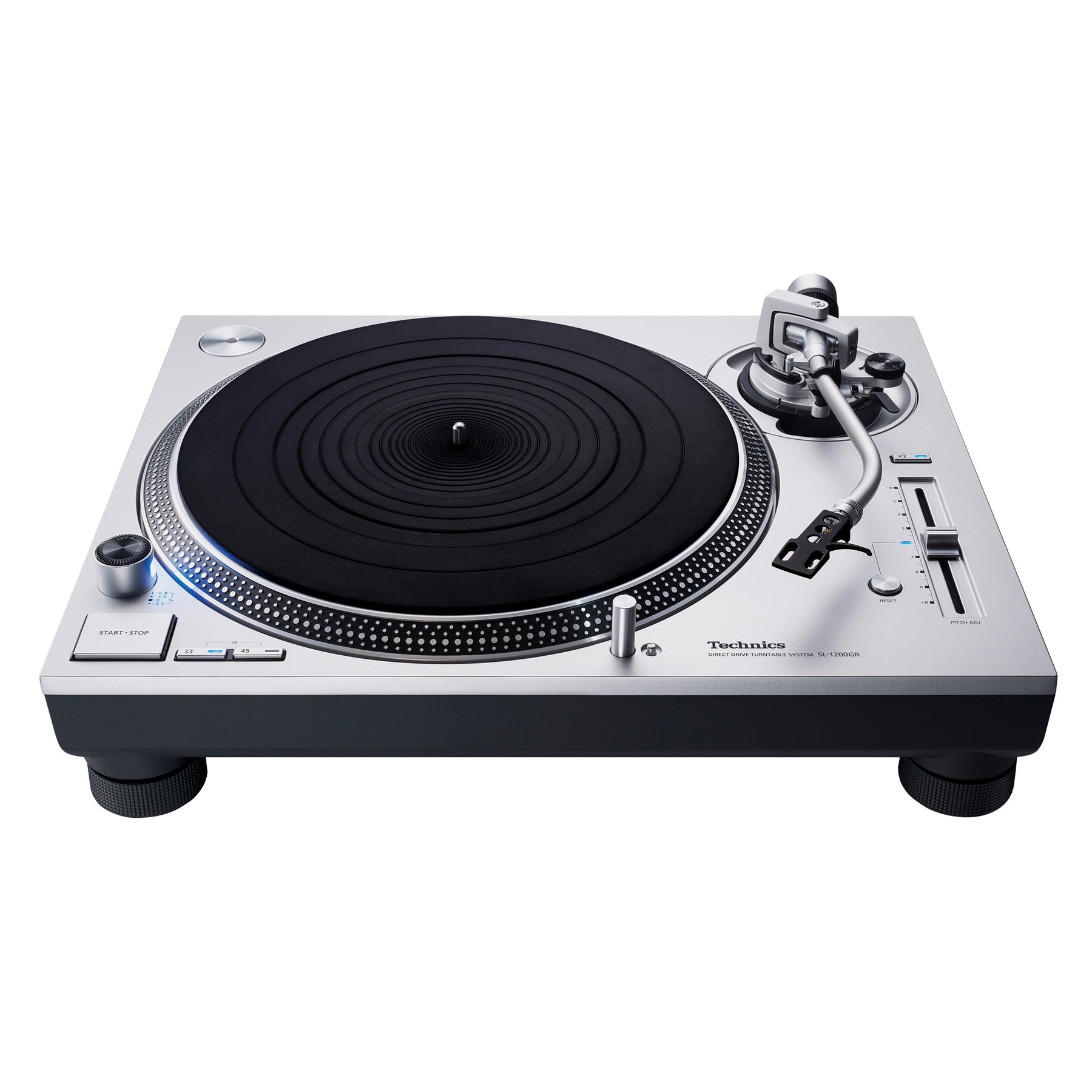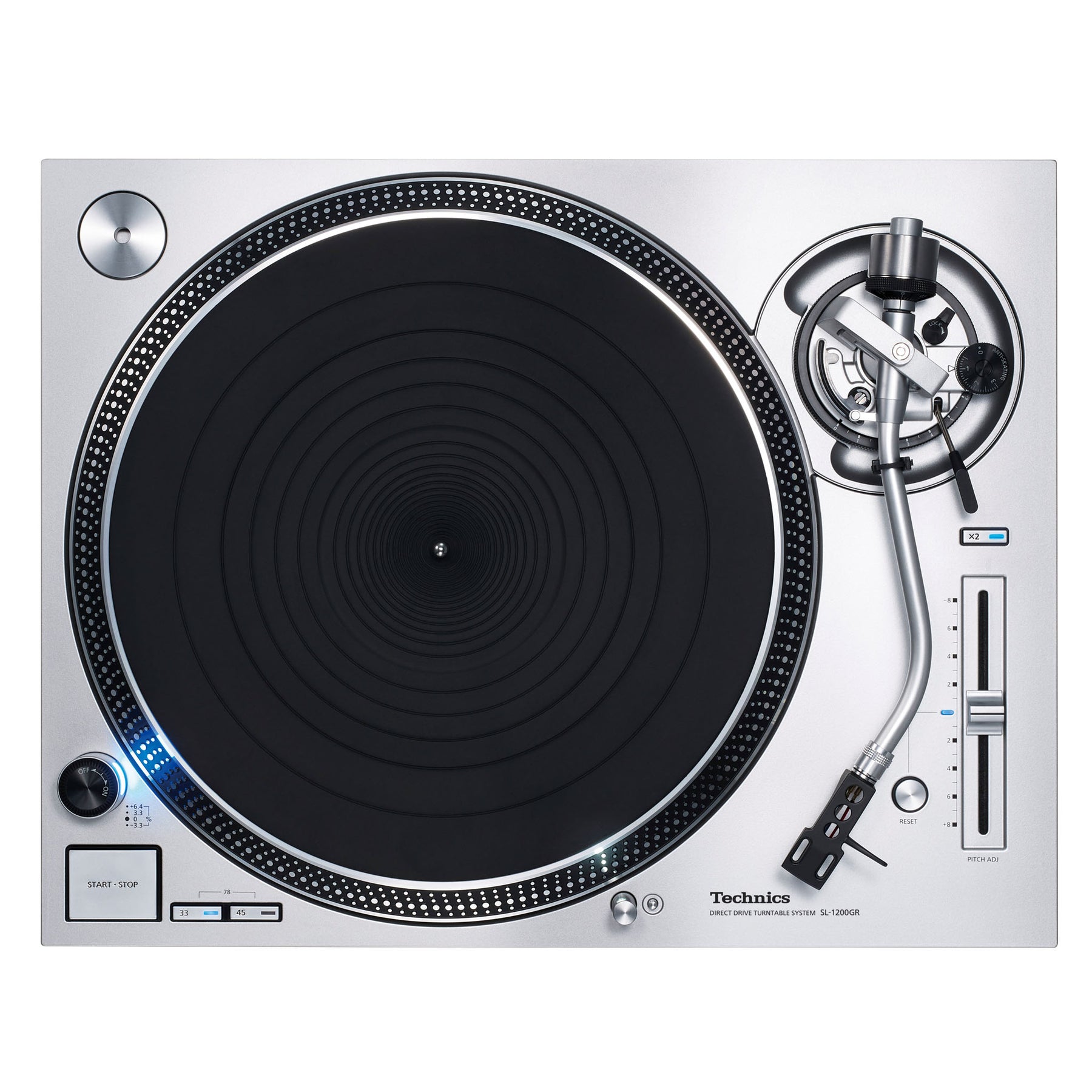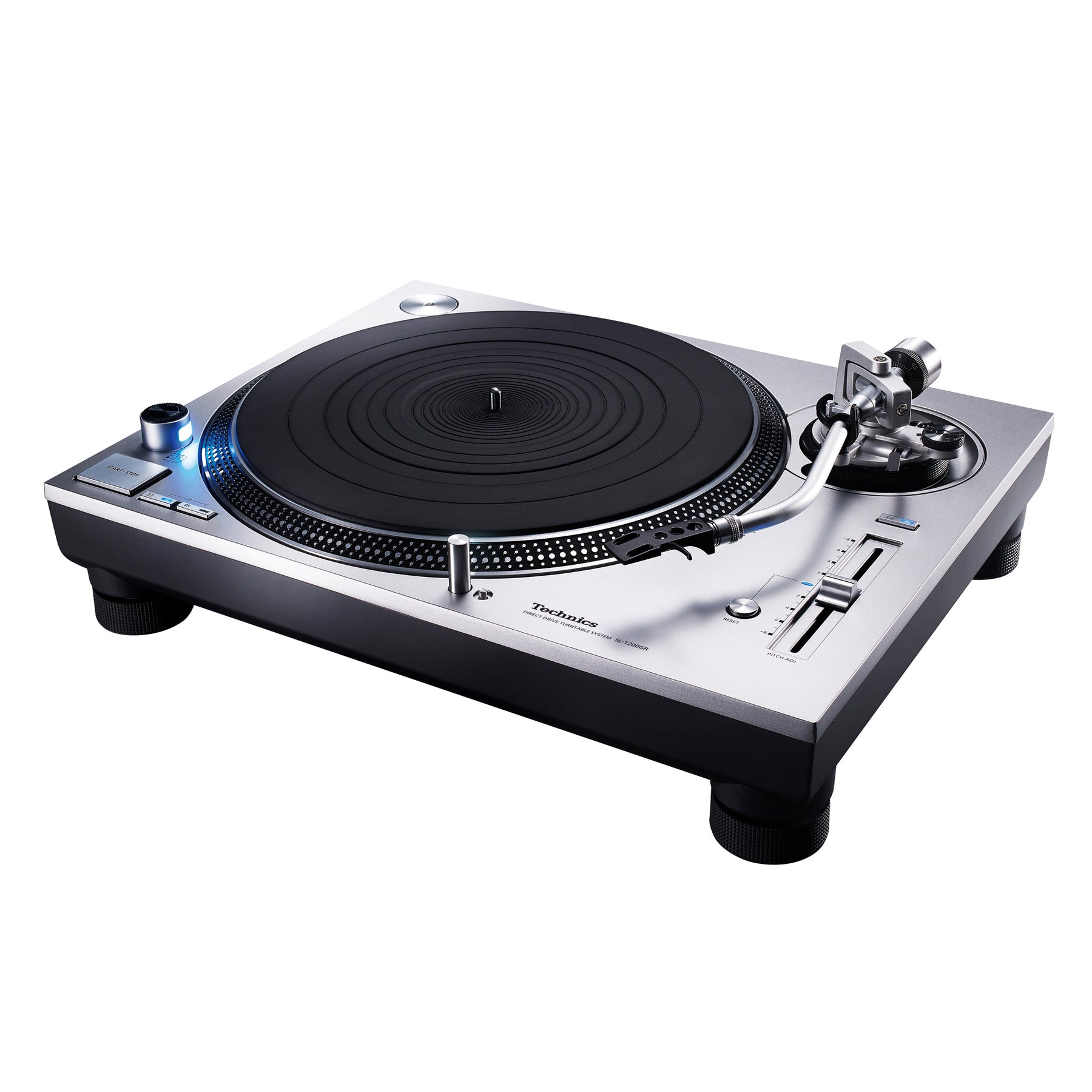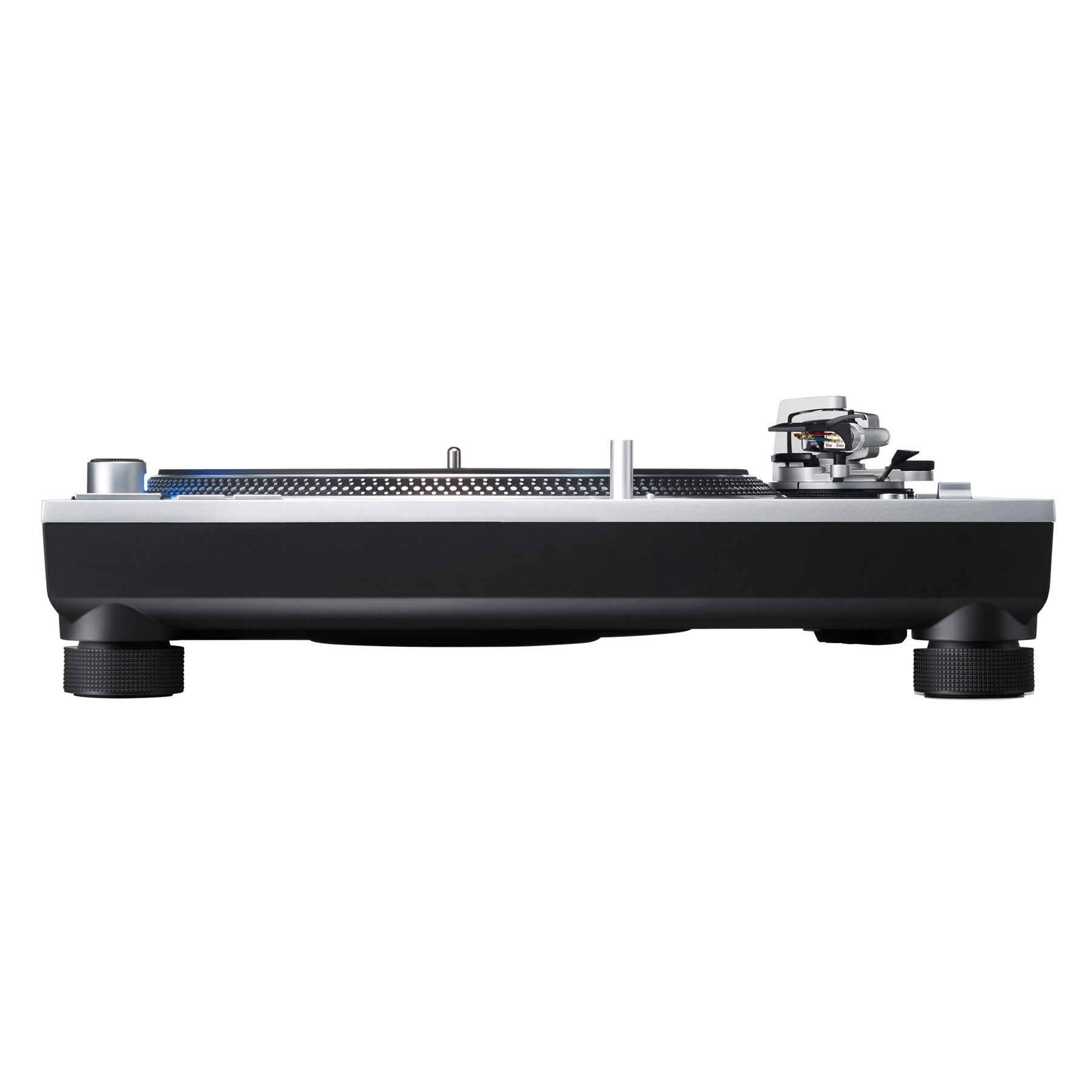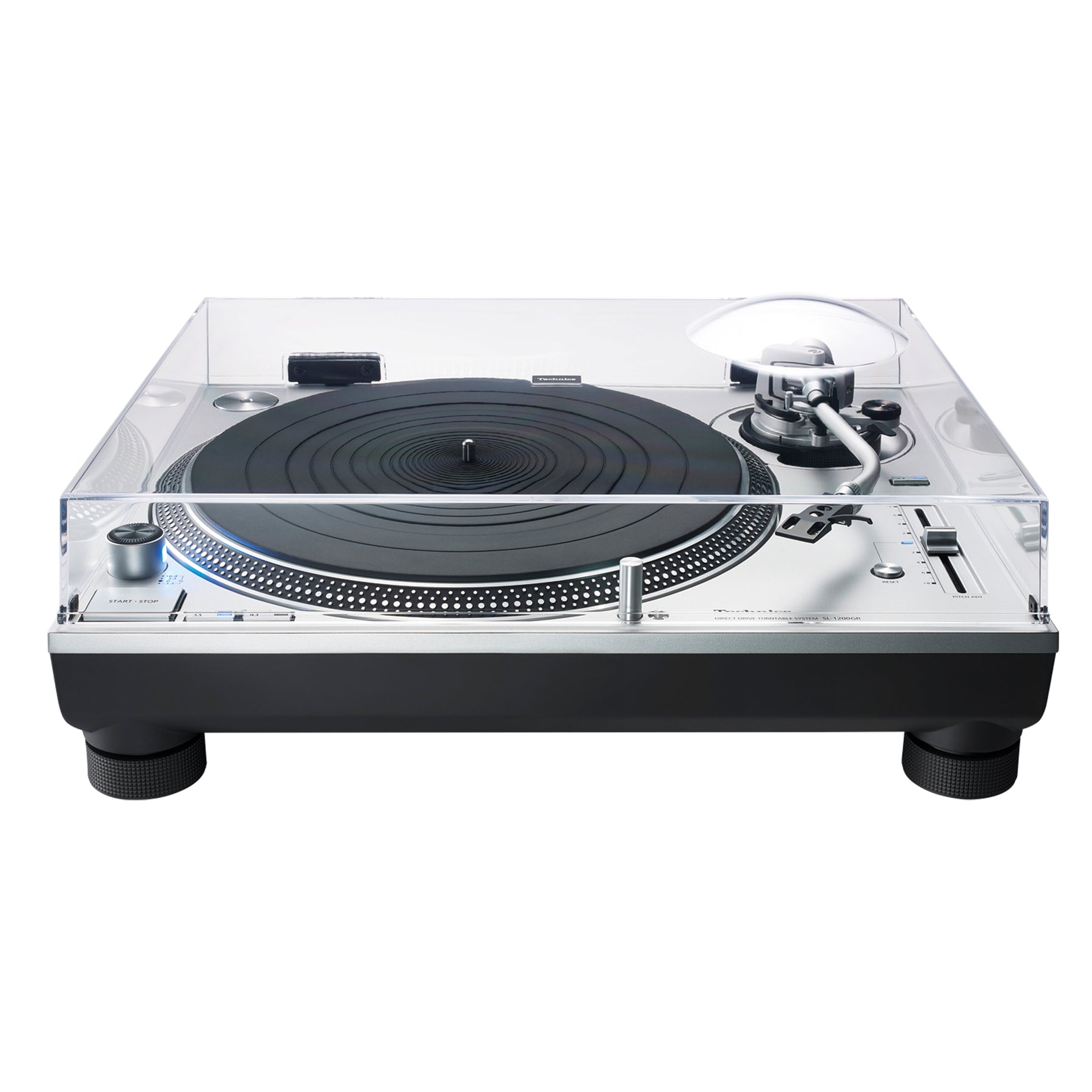 Direct Drive Turntable System SL-1200GR
The new standard model inheriting the technology of its predecessors, the Technics SL-1200GR was developed as a reference direct-drive turntable for the next generation, inviting more audio enthusiasts to enjoy music with the rich, robust sound of analogue records.
Fusing Technics' traditional analog and digital technologies, the SL-1200GR is the new standard in direct drive turntable systems.  With a newly developed coreless direct-drive motor and precise motor control technology that eliminates cogging from rotation irregularity, plus a low-vibration, high-rigidity platter and high-sensitivity tonearm, the SL-1200GR outperforms the usual standards of its class, for rich, robust sounds and true high-fidelity listening.
Newly developed coreless direct-drive motor with no iron core eliminates cogging
Advanced motor control technology for high starting torque and high-speed stability.
Three-layer turntable construction with deadening rubber to eliminate unnecessary resonance
The balance of the turntable is adjusted at the factory using specialized high-precision equipment
High-sensitivity tonearm with lightweight magnesium for a high damping effect
Power Supply
AC 110-240 V, 60 Hz
Power Consumption
11 W, Approx. 0.2 W (Standby)
Dimensions (W x H x D)
453 x 173 x 372 mm (17-27/32 × 6-13/16 × 14-21/32 inch)
Weight
Approx. 11.5 kg (Approx. 25.35lbs)
Accessories
Turntable, Turntable sheet, Dust cover, EP record adaptor, Balance weight, Auxiliary weight, Head shell, Overhang gauge, Screw set for cartridge, PHONO cable, PHONO earth lead, AC power supply cord, Owner's Manual
Audio Output
PHONO (Pin Jack) x 1, EARTH TERMINAL x 1
Type
Universal Static Balance
Effective Length
230 mm (9-1/16")
Tracking Error Angle
Within 2° 32' (at the outer groove of 30 cm record), Within 0° 32' (at the inner groove of 30 cm record)
Arm-height Adjustment Range
0 - 6 mm
Stylus Pressure Adjustment Range
0 - 4 g (Direct Reading)
Head Shell Weight
Approx. 7.6 g
Applicable Cartridge Weight Range
(without auxiliary weight) 5.6 - 12.0 g 14.3 - 20.7 g (including head shell) (with auxiliary weight) 10.0 - 16.4 g 18.7 - 25.1 g (including head shell)
Cartridge Mounting Dimension
JIS 12.7 mm (1/2") interval
Head Shell Terminal Lug
1.2 mmφ 4-pin terminal lug
Type
Direct Drive Manual Turntable
Turntable Speeds
33-1/3, 45 and 78 r/min
Starting Torque
2.2 kg-cm
Build-up Characteristics
0.7 s. from Standstill to 33-1/3 r/min
Wow And Flutter
0.025 % W.R.M.S.
Rumble
78 dB (IEC 98A weighted)
Turntable Platter
Aluminium diecast, Diameter : 332 mm, Weight : Approx. 2.5 kg (5.51 lb) (Including rubber sheet)
Fusing Technics' traditional analogue and leading-edge digital technologies
Launched in 2016, the SL-1200G combined Technics' traditional analogue technology and advanced digital technology, while redesigning parts throughout. Its outstanding performance literally rocked the hi-fi market and redefined the reference for direct-drive turntables. Parts that were inherited from the SL-1200G were newly developed for the SL-1200GR, beginning with the coreless direct-drive motor and precise motor control technology that eliminated the cogging that originated from rotation irregularity, and including a low-vibration, high-rigidity platter and high-sensitivity tonearm. By these measures, the level of performance clearly outperforms the usual standards of its class. The SL-1200GR invites more audio enthusiasts to enjoy music with the rich, robust sound of analogue records.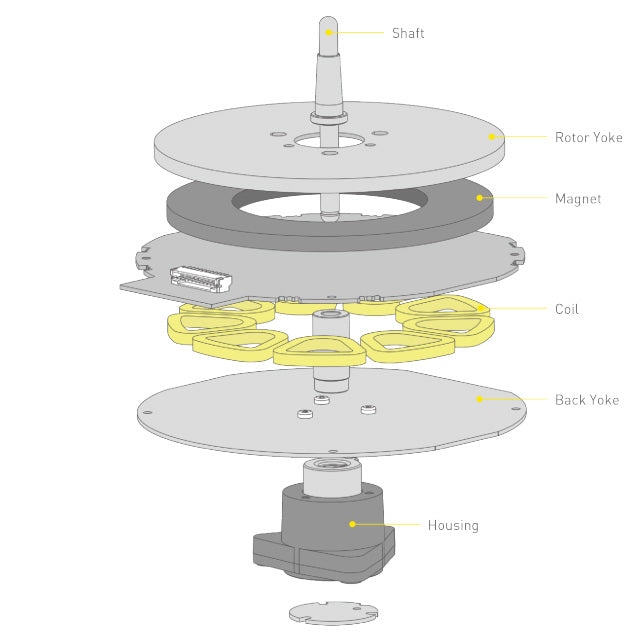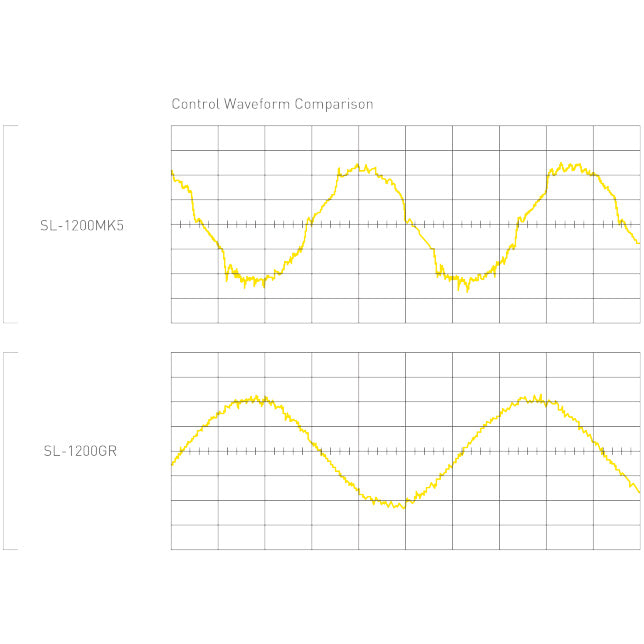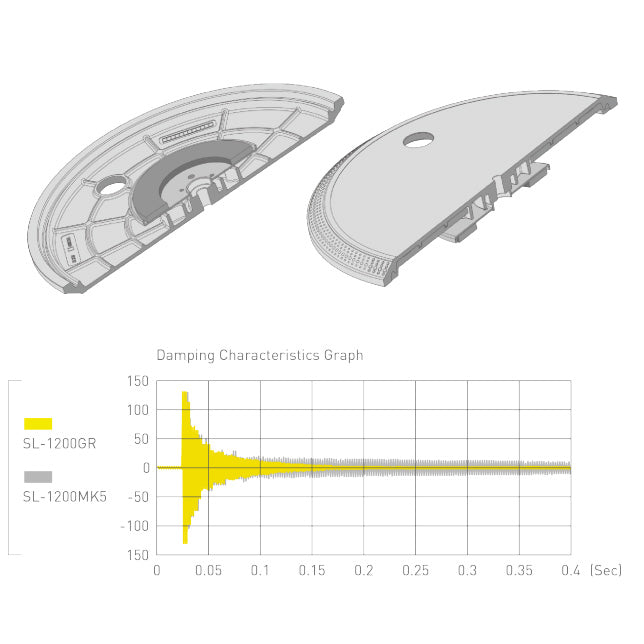 Coreless Direct-Drive Motor Achieving Stable Rotation
In 1970, Technics commercialized the world's first direct-drive turntable, and the system took the world by storm. Unlike belt-drive and other systems, direct-drive systems rotate the motor at low speed and directly drive the platter, thus providing numerous advantages, such as the almost complete absence of degradation in S/N ratio due to motor vibration and deceleration mechanisms, as well as high reliability over a long period time because of not requiring parts replacement. And in 2016, Technics developed the twin-rotor, surface-facing, coreless direct-drive motor with rotor magnets placed on both sides, thereby eliminating the rotation irregularity of the motor, referred to as "cogging," which was a unique issue for direct-drive systems. This motor was adopted for the SL-1200G, which once again drew a significant response in the hi-fi market. The SL-1200GR inherits the same design philosophy with the new development of a single-rotor, surface-facing, coreless direct-drive motor, resulting in the elimination of cogging.
High-precision Motor Control for Ideal Rotation Conditions
The rotation control, which verifies and corrects the precision of the motor, uses the latest motor control technology cultivated in the development of Blu-ray disc devices, just as that used by the SL-1200G. Sine waves stored in ROM are used for the control waveforms at constant speed, and this achieves smoother and more stable rotation compared with using the simple sine wave generation with an external coil as in the conventional SL-1200MK5. In addition, the electrical circuitry has had tuning performed so that the newly developed motor of the SL-1200GR achieves maximum performance. The starting torque achieves 2.2 kg x cm with only a single rotor. The same startup time of 0.7 s (at 33 1/3 rpm) as the SL-1200G has been achieved.
Pursuing Rigidity and Vibration Damping Characteristics
The platter achieves high rigidity and vibration damping characteristics by using a two-layer construction with deadening rubber applied to the entire rear surface of the aluminum die-cast to eliminate the unnecessary resonance that is otherwise relayed to the record, thereby producing clear sound.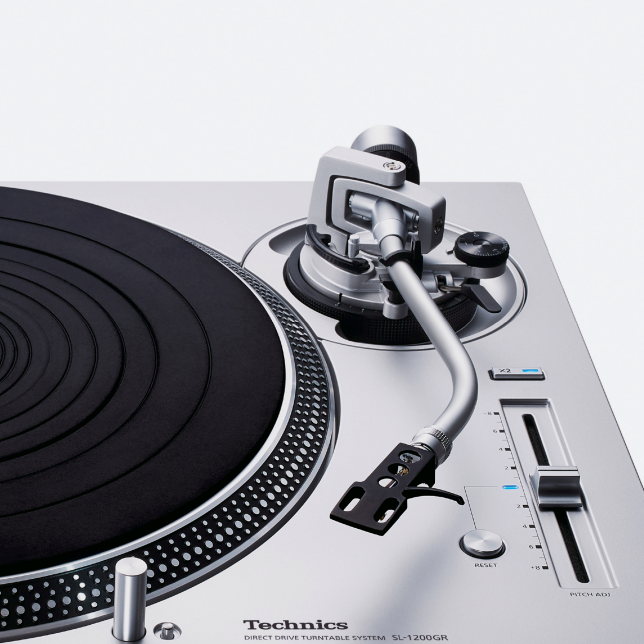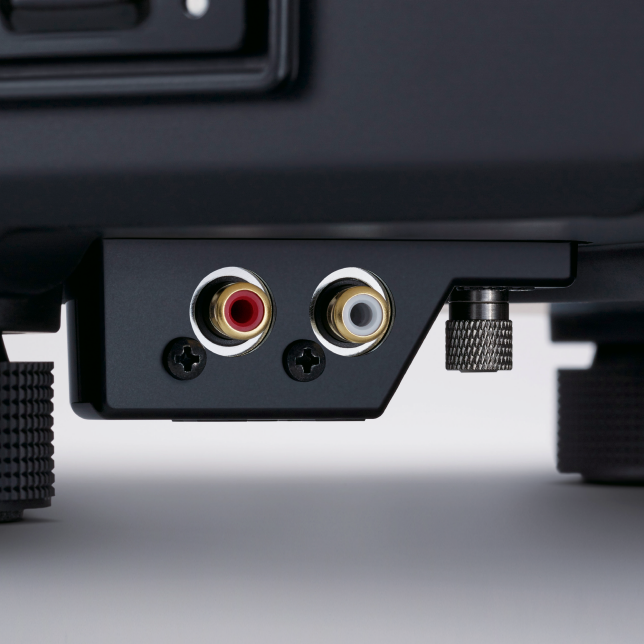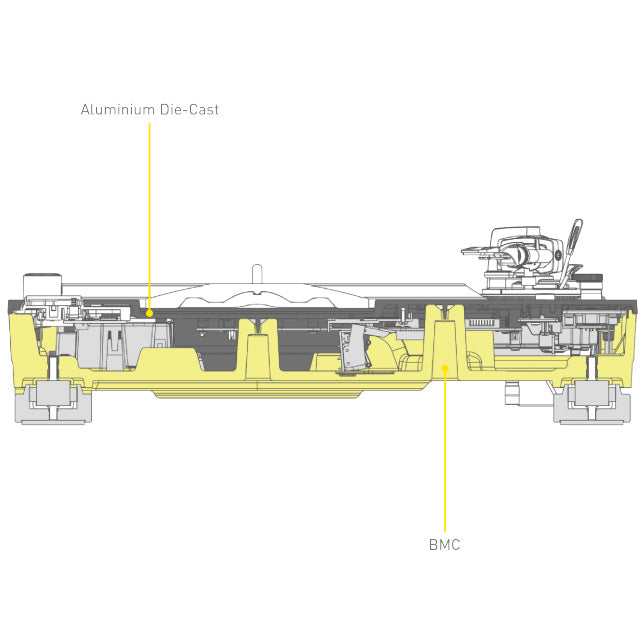 Tonearm Achieving High Initial-Motion Sensitivity
The tonearm tracks the rotation of the record and enables reading with high precision, and the tonearm inherited by Technics is the traditionally used static-balance universal S-shaped tonearm, employing an aluminum pipe with excellent light weight and rigidity for the material of the tonearm pipe.

With its gimbal suspension construction, the tonearm bearing section uses a cut-processed housing that employs high-precision bearings, as in the SL-1200G. The high initial-motion sensitivity of 5 mg or less is achieved through manual assembly and adjustment by skilled Japanese artisans. This enables the grooves etched into the records to be accurately traced.

In addition, one type of auxiliary weight comes included, and the cartridge can be swapped with a variety of other cartridges to match the music genre or feeling. (Applicable cartridge weight when using the supplied auxiliary weight: 10 - 16.4 g (not including the supplied head shell))
High-Quality Terminals for Both Sound and Appearance
The turntable uses gold-plated phono terminals for detachable cables, and so a wide variety of cables can be selected. Also, the use of metal shielding construction inside the case reduces the effects of external noise.
High-rigidity Body and High-damping Silicon Insulators for Smooth Sound and Isolation from Various Vibrations
The SL-1200GR ensures high rigidity by using a body with a two-layered construction solidly unifying the BMC and the aluminum die-cast chassis. For the insulators supporting the body, as with the SL-1200G, the SL-1200GR uses special silicon rubber that ensures both high vibration damping characteristics and long-term reliability. Vibration in the horizontal direction is absorbed by reinforcement with cylindrical tubes using microcell polymers. While inheriting the technology of the SL-1200G, the insulators have had tuning performed specifically for the SL-1200GR.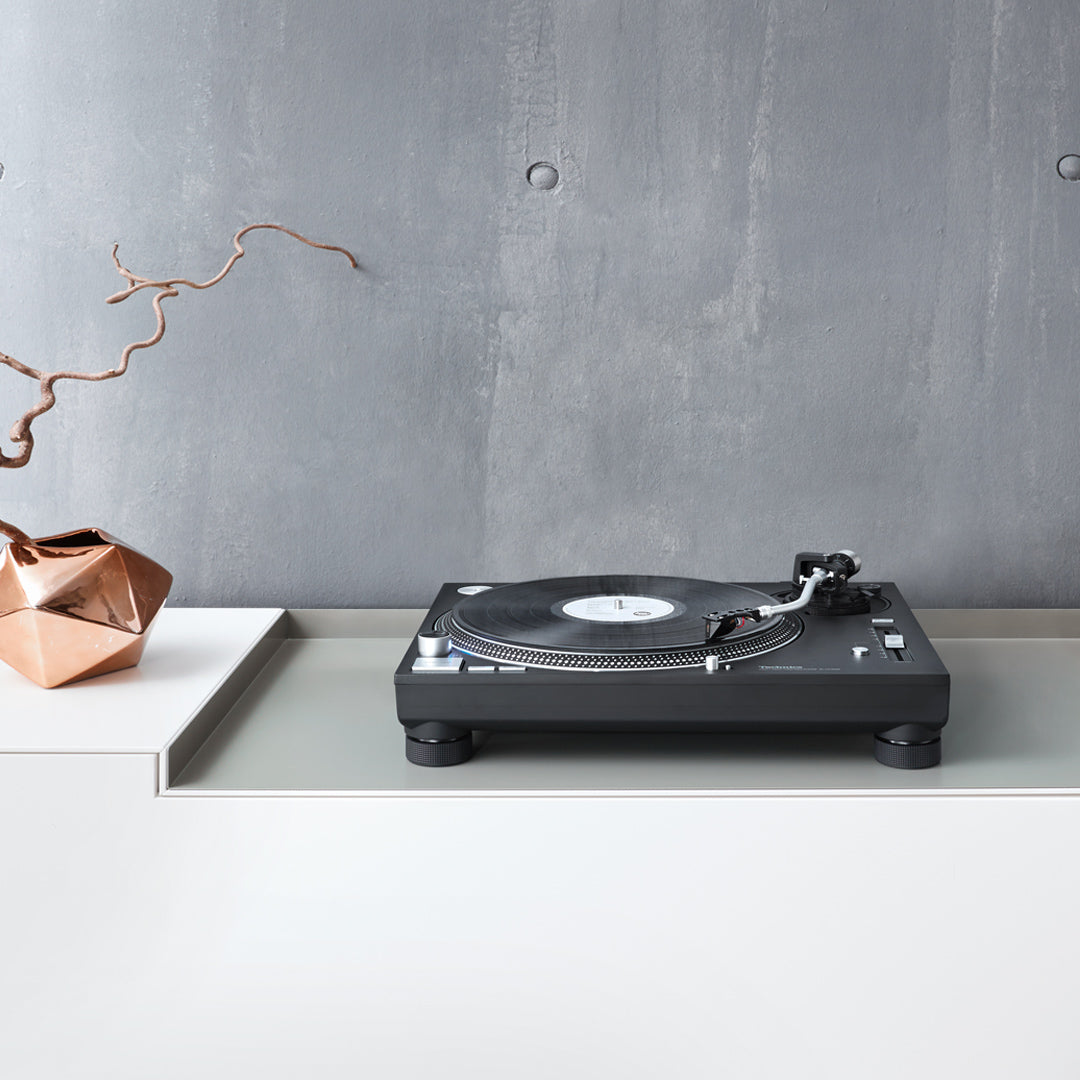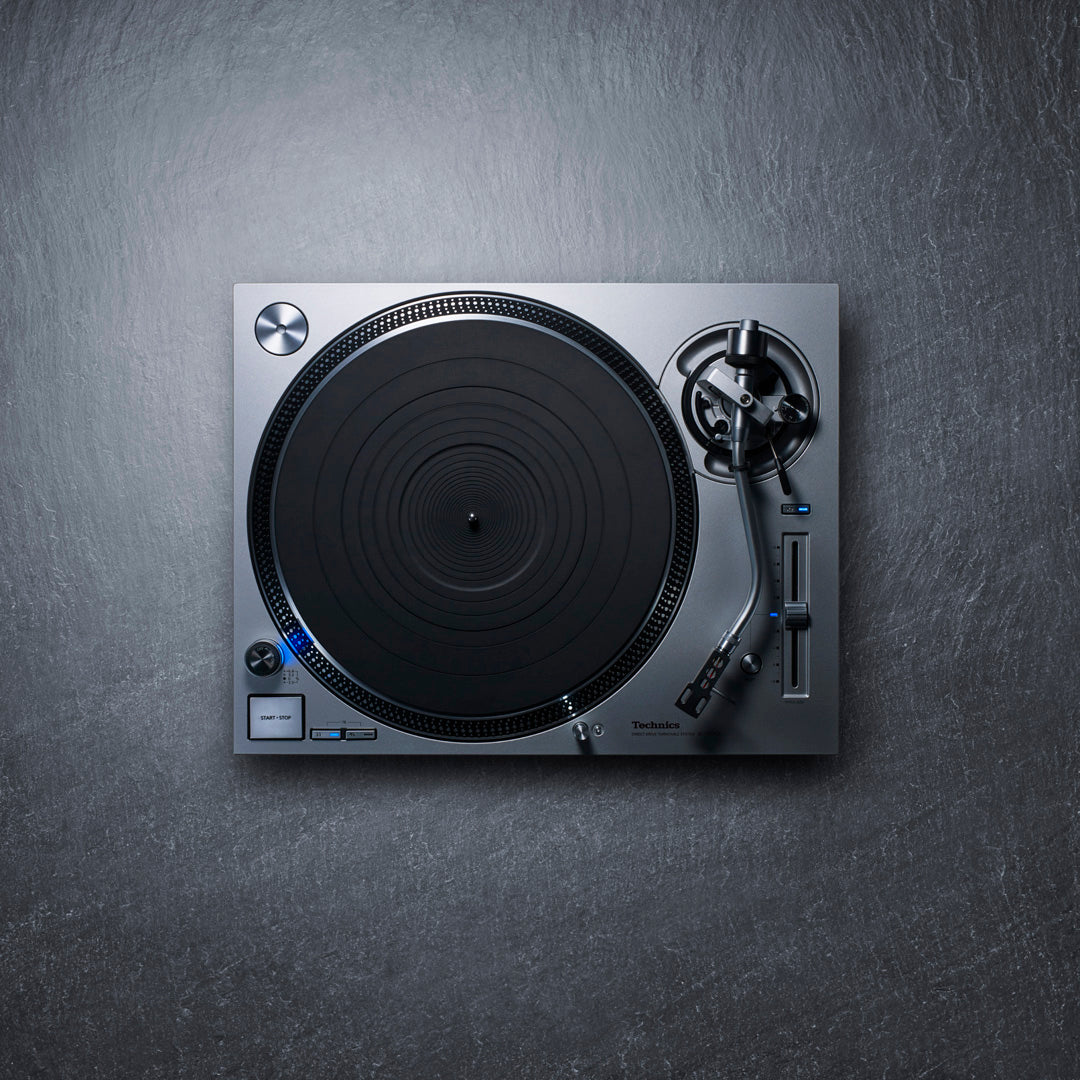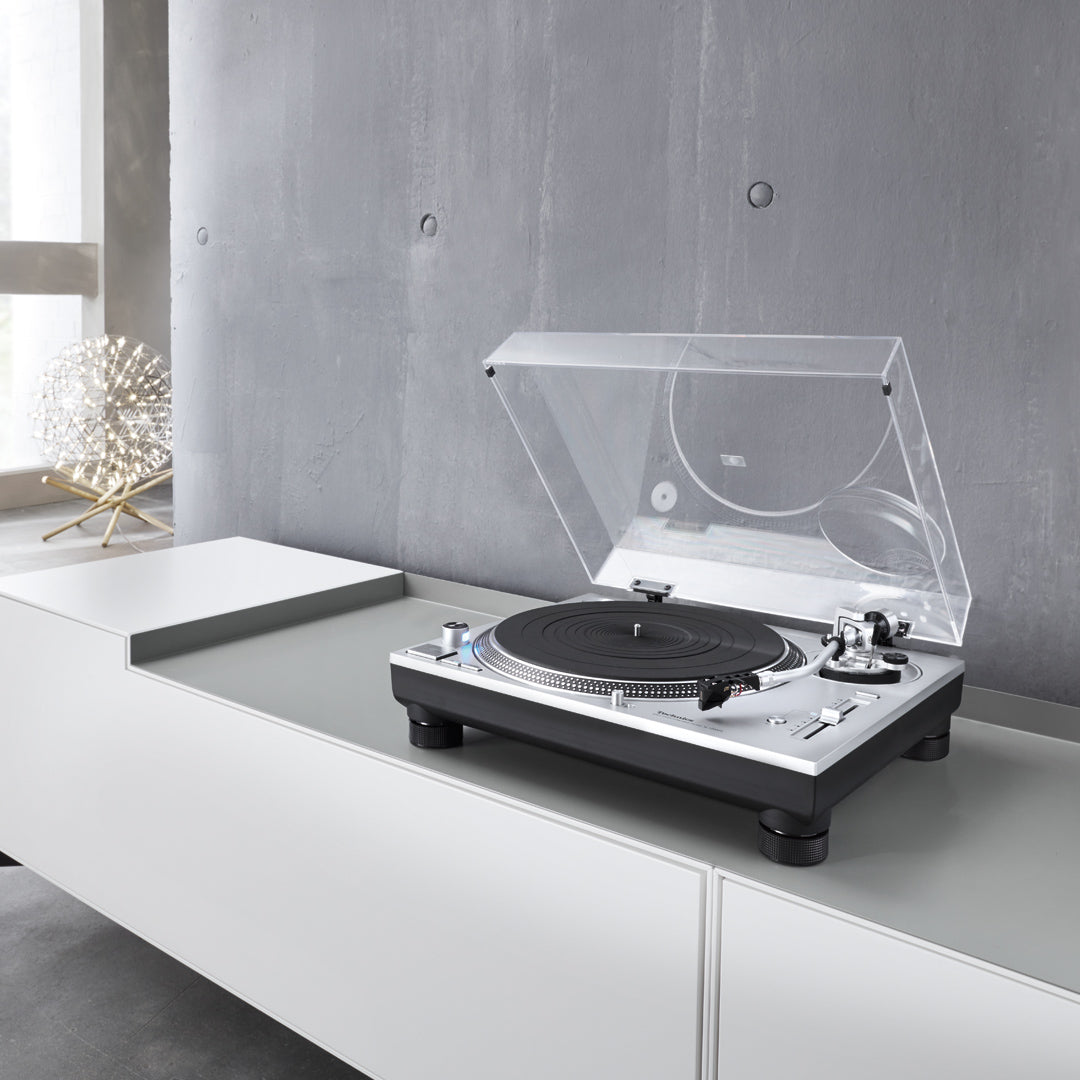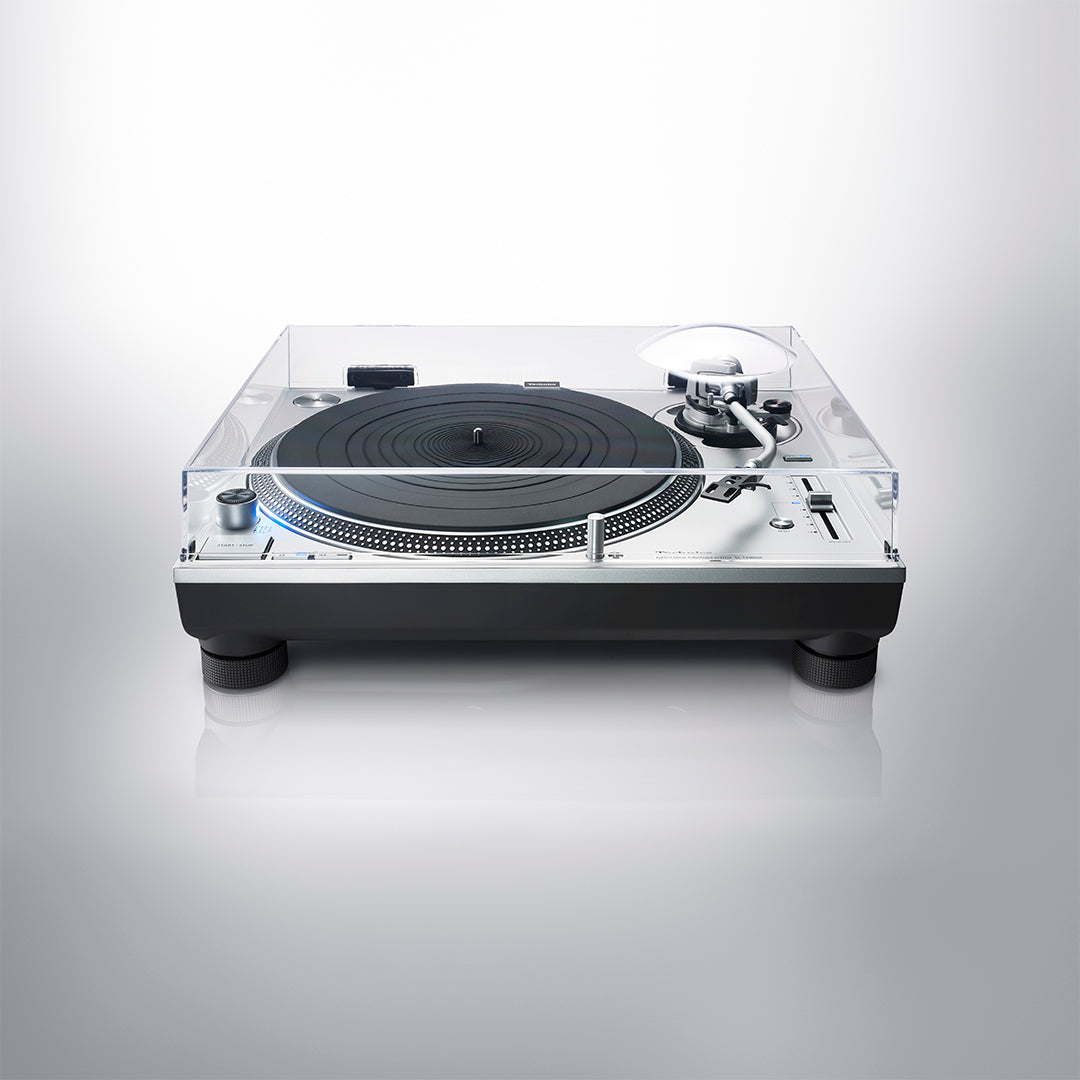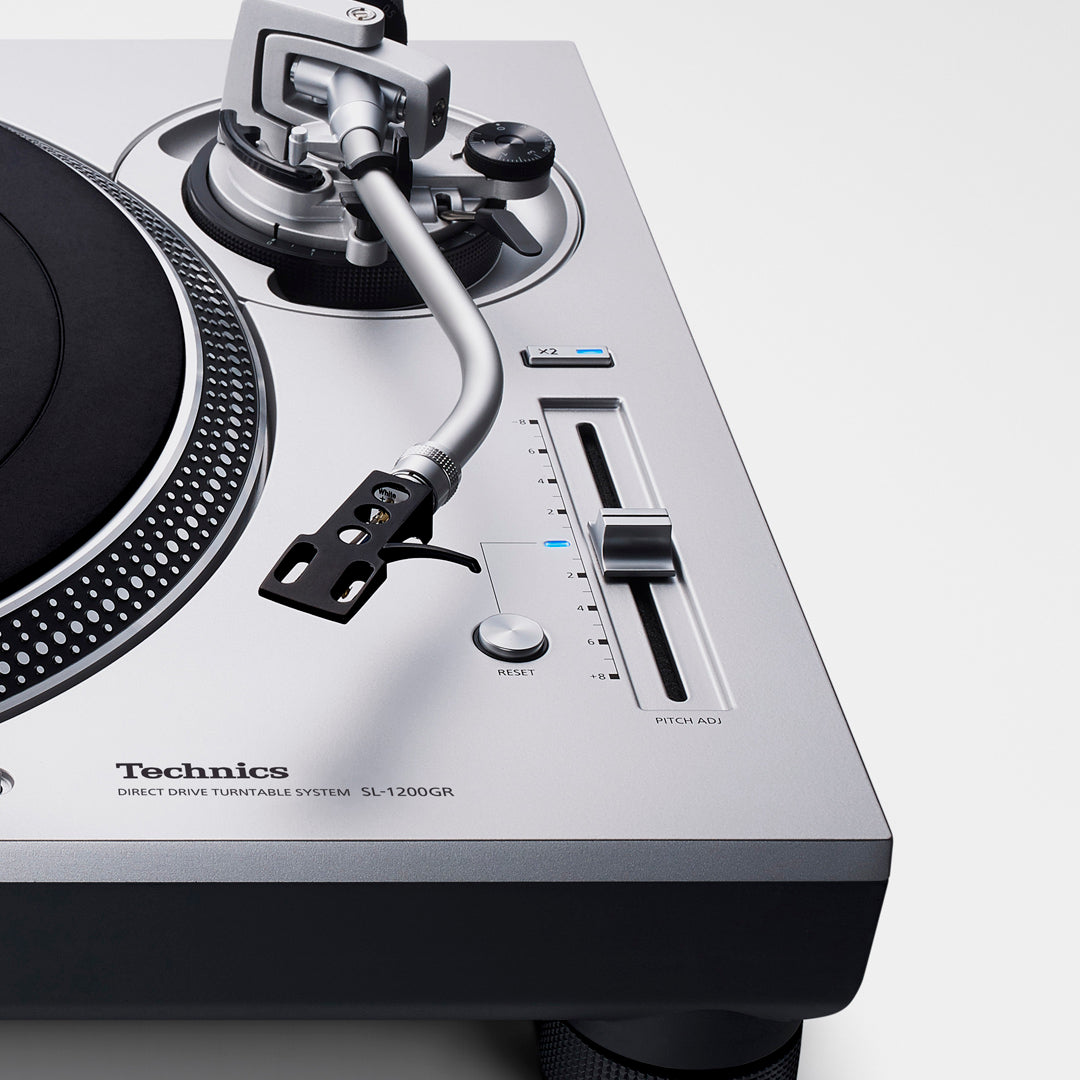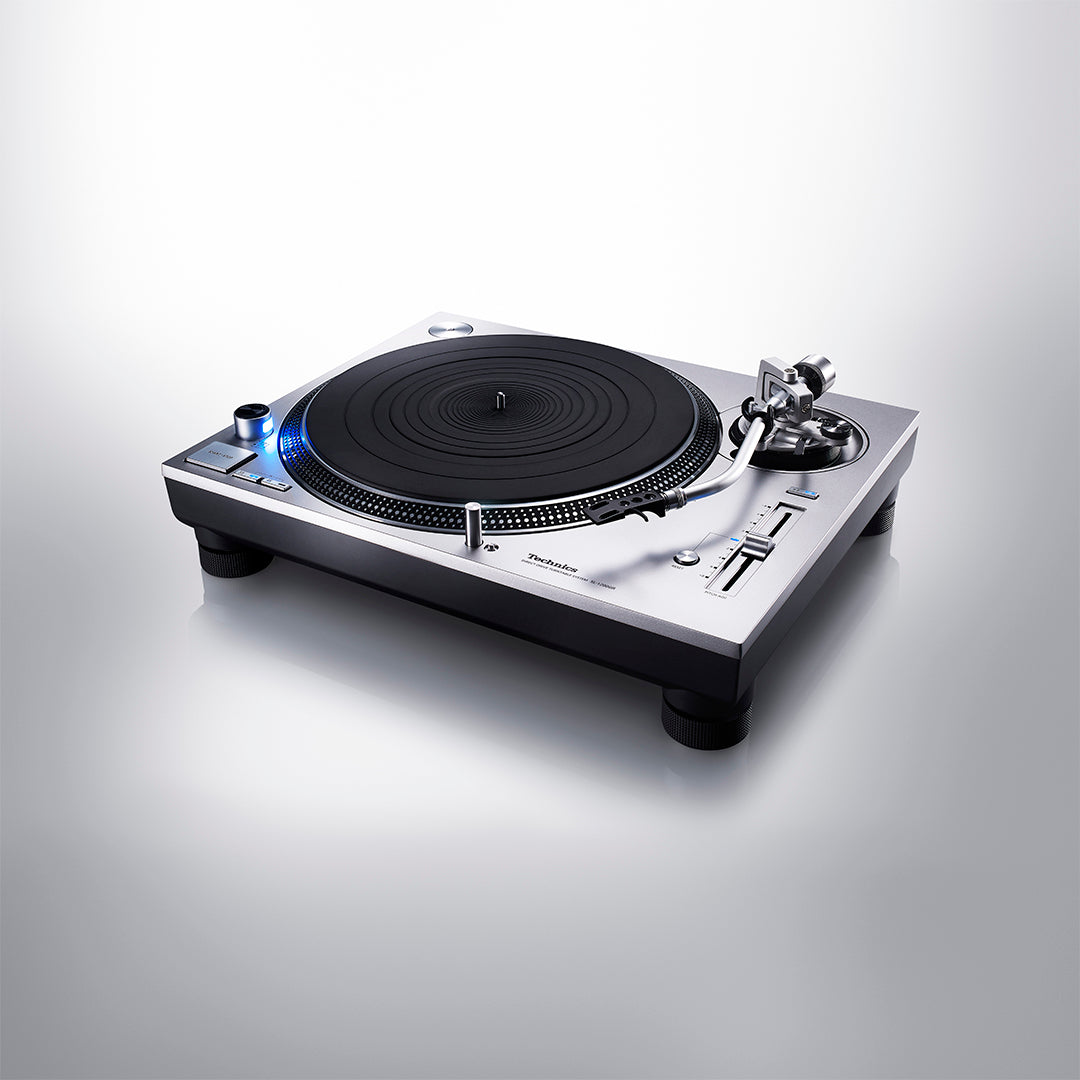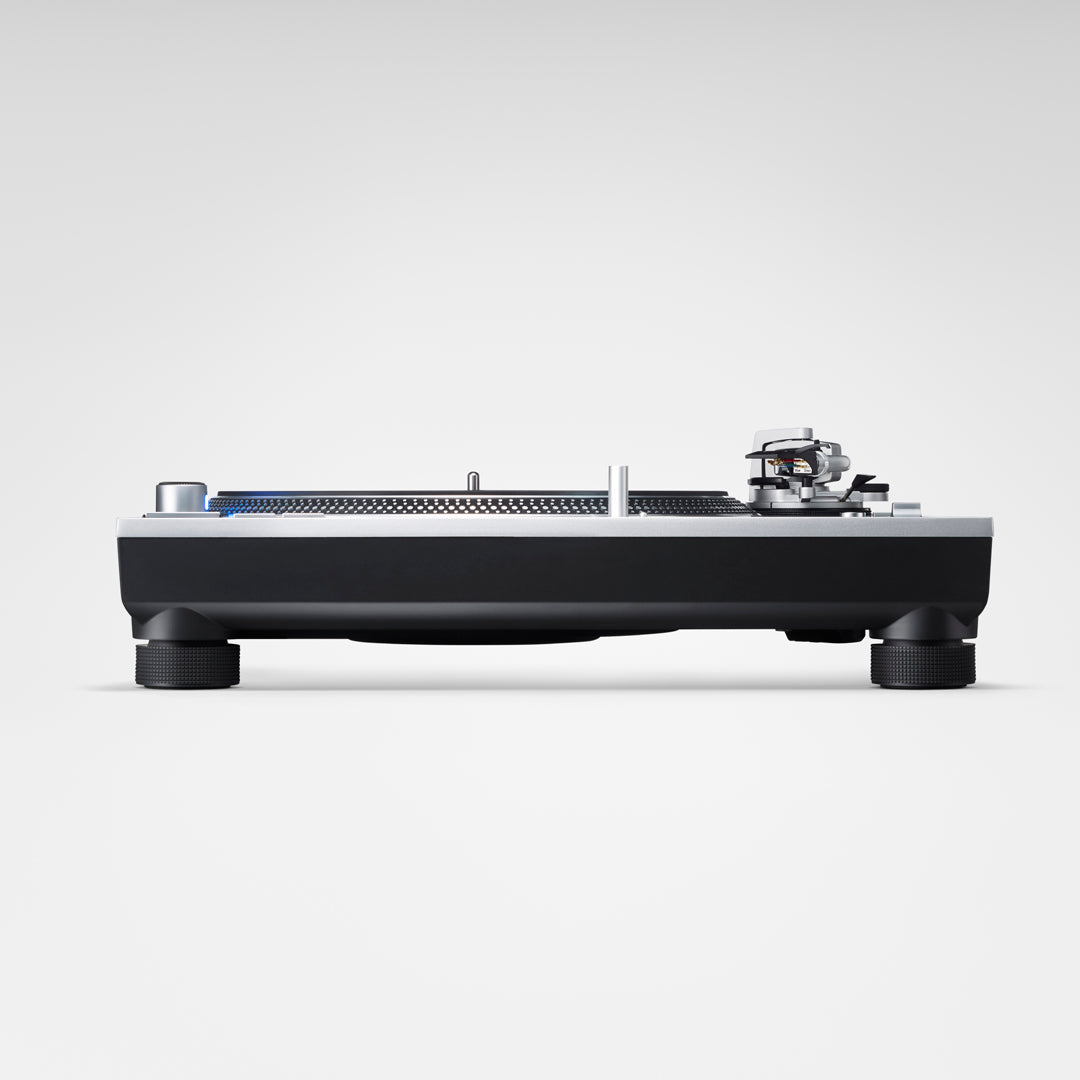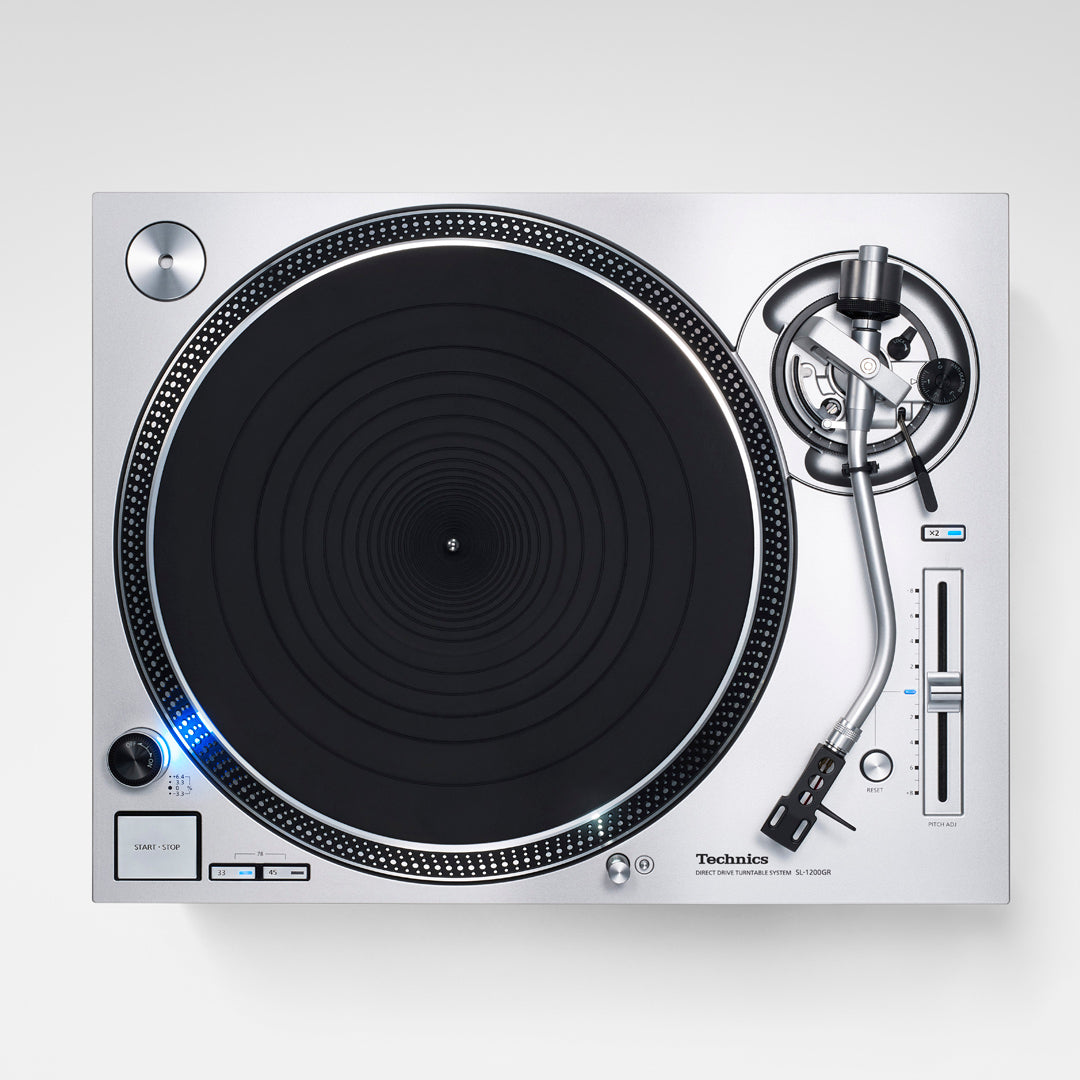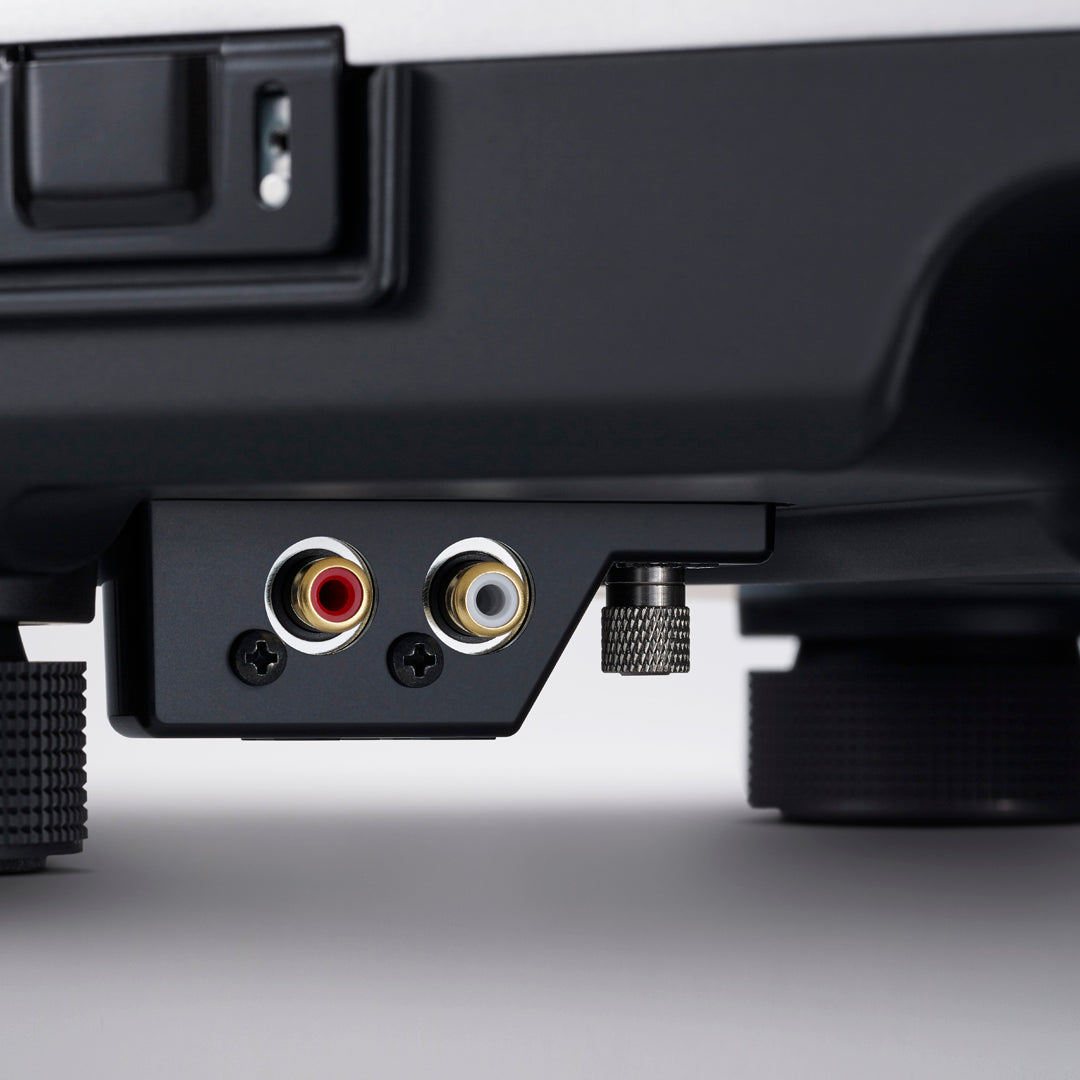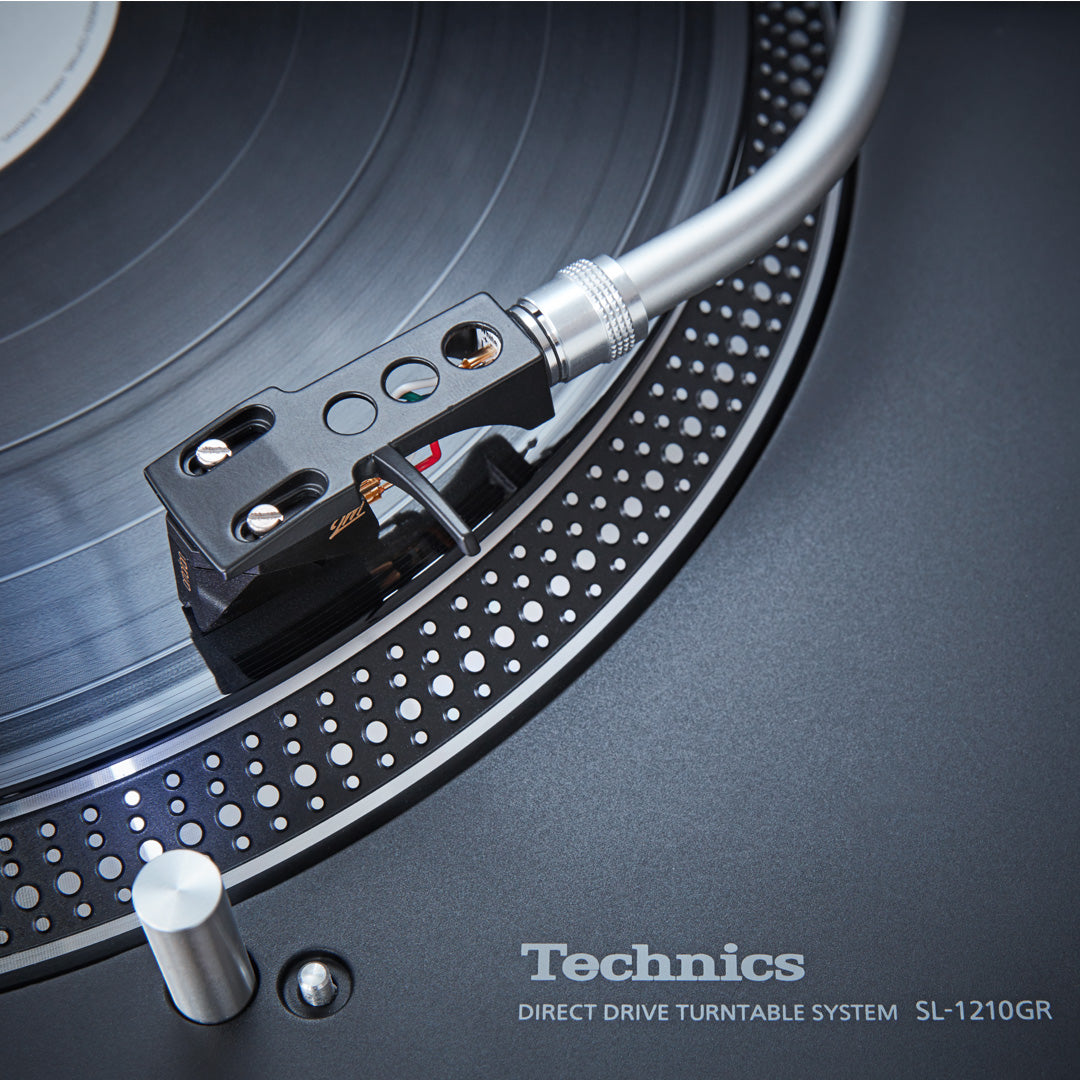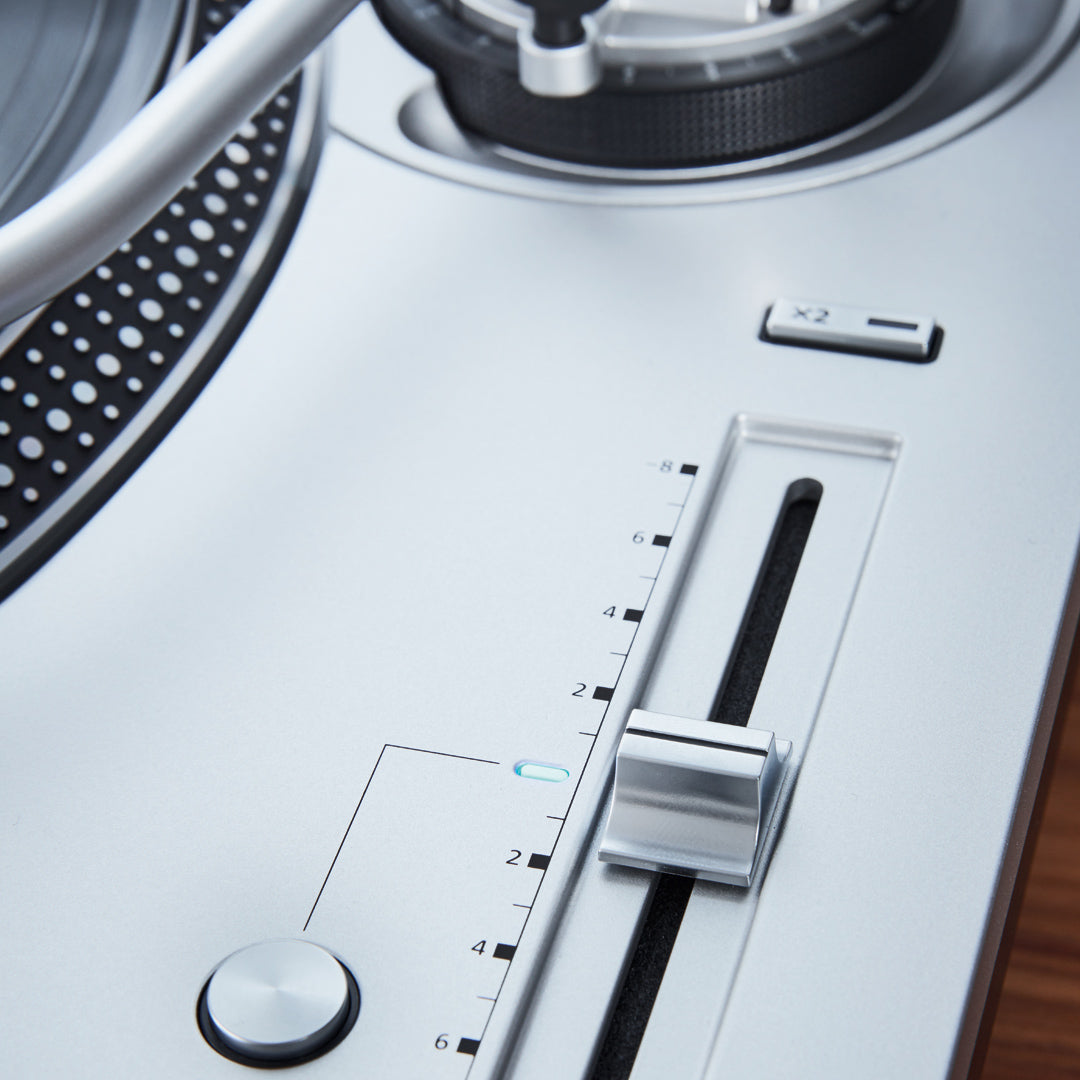 Total 5 star reviews: 4
Total 4 star reviews: 0
Total 3 star reviews: 0
Total 2 star reviews: 0
Total 1 star reviews: 0
100%
would recommend this product
Ease of Use
Rated 4.8 on a scale of 1 to 5
Durability
Rated 5.0 on a scale of 1 to 5
Sound Quality
Rated 5.0 on a scale of 1 to 5
A Well Designed, Precision Turntable

For several years I've wanted the SL-1200G turntable, but just couldn't quite justify the cost. I spent a fair amount of time researching the SL-1200GR turntable and learned that it was only a step down from the Model G. I checked quite a few user reviews and decided to go for the GR model. I'm glad I did as this turntable sounds Superb! Set up was a breeze! Every aspect of this model has exceeded my expectations, build quality, precision, and most of all, wonderful Audio Quality. It's pitch stability is spot on, and with a good grade MC phono cartridge, it sounds like a million bucks. Clearly, if you're into LP's, getting a SL-1200GR may be the best Audio decision you'll ever make.

Ease of Use

Rated 5.0 on a scale of 1 to 5

Durability

Rated 5.0 on a scale of 1 to 5

Sound Quality

Rated 5.0 on a scale of 1 to 5

A Superb Audiophile level turntable

For some time now I've wanted a Technics SL-1200G model turntable. I've done some research and learned from a Northern CA authorised Technics dealer to have a close look at the SL-1200GR model. Bottom line is I bought the SL-1200GR and am 100% Happy with my Purchase! I've had it for over a month now and it's everything I expected and morel. It's unbelievably Pitch Perfect. It's a precision piece of audio gear that will last a life time!

Ease of Use

Rated 5.0 on a scale of 1 to 5

Durability

Rated 5.0 on a scale of 1 to 5

Sound Quality

Rated 5.0 on a scale of 1 to 5

Amazing Direct Drive Turntable

I've been wanting a Technics SL-1200G Turntable for quite a while. I compared the SL-1200G with the SL-1200GR model for Performance differences and cost. After comparing the two, I concluded that the less expensive SL-1200GR deck is for me the Best Bargain. I made the right decision on this one. The Audio Quality of the SL-1200GR is nothing short of amazing! The Bass is tight and powerful without being boomy. The mid range is accurate and pleasing, and the Highs are Crisp and natural sounding. While this deck has all the Disco controls, it's fully capable of delivering some serious High End Vinyl Audio!

Ease of Use

Rated 5.0 on a scale of 1 to 5

Durability

Rated 5.0 on a scale of 1 to 5

Sound Quality

Rated 5.0 on a scale of 1 to 5

Technics SL-1200GR, A True Audiophile Turntable

High Quality Audio is what the SL-1200GR turntable is all about. If this looks like the typical Technics DJ Deck, don't be fooled, read the Performance Specs. This is a true Audiophile level deck delivering high end LP Audio. Read the owner comments and you'll soon realise this is an Audiophile deck. This was created using many of the high tech components and design features of the top of the line SL-1200G model. This fits the need for a Top Performing turntable at an affordable price.

Ease of Use

Rated 4.0 on a scale of 1 to 5

Durability

Rated 5.0 on a scale of 1 to 5

Sound Quality

Rated 5.0 on a scale of 1 to 5
Reviews Loaded
Reviews Added