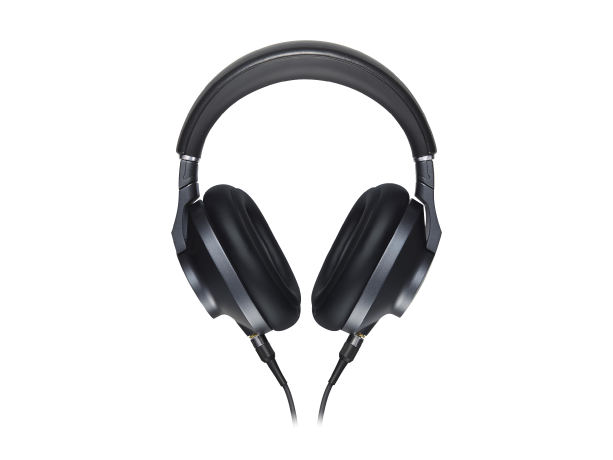 Premium Stereo Headphones - EAH-T700
The new statement of Technics headphones. Superlative musical experience right at your ears.
Angled Driver System

50-mm Dynamic Driver Employing Advanced MLF Diaphragm

Hi-Res Super Tweeter

Rigid Aluminum Material for Better Sound Performance

Anti-Vibration and Anti-Reverberation Structure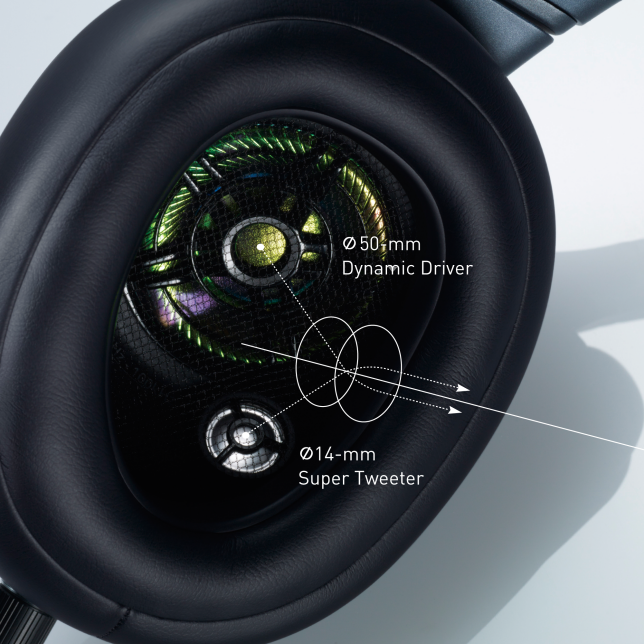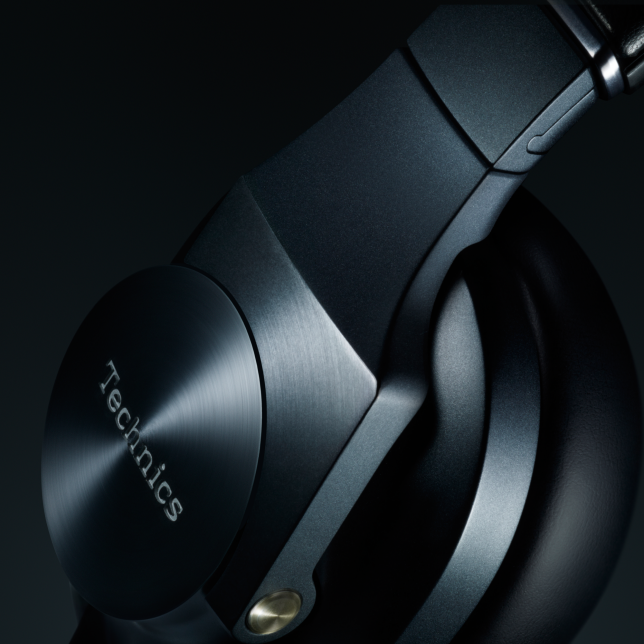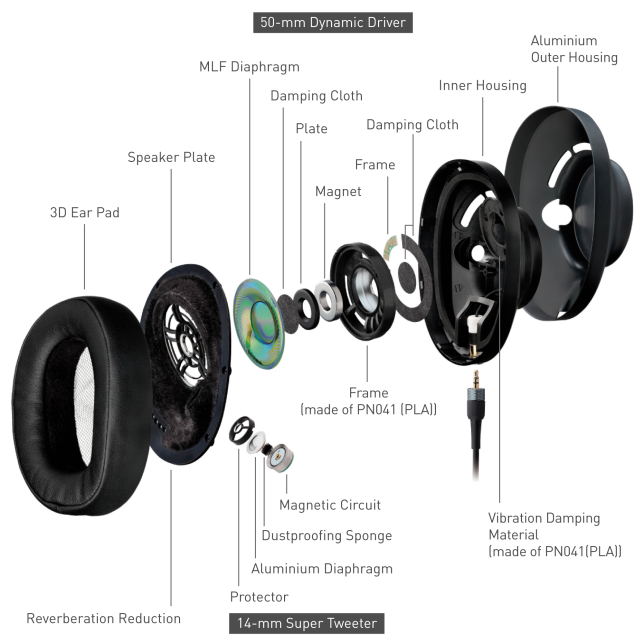 With the 50-mm dynamic driver and 14-mm super tweeter mounted at optimal angles, the structure achieves natural sound orientation along with suppressing sound interference between the drivers, thereby achieving smooth wide-range frequency reproduction with good balance.
Applying wrought aluminium material for the main parts (e.g. hanger/slider) creates a more rigid and stable structure, for a much better sound quality than cast aluminium.
*Wrought aluminium is usually used for the wheels of racing cars and aircraft.
Enjoy wide-frequency sound reproduction from the latest high-resolution formats in outstanding clarity, with the new 2-way drive (2" [50 mm] dynamic driver and 1/2" (14 mm) super-tweeter) design.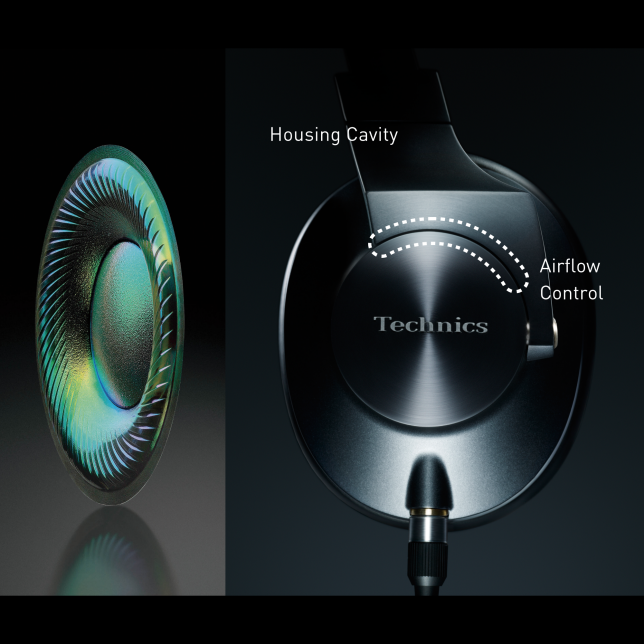 50-mm Dynamic Driver Employing Advanced MLF Diaphragm
The 50-mm dynamic driver, which reproduces the main frequency range, employs an MLF (Multi-layer film) diaphragm that has an iridescent gloss finish. Made of several hundred layers, the super-multi-layer film has very low levels of resonance, and reproduces high-purity sound. Realistic sound is reproduced by this uniquely devised configuration. In addition, the newly-designed magnetic circuits smooth the flow of magnetic flux as well as the airflow caused by diaphragm vibration. This achieves wide-ranging and powerful sound quality.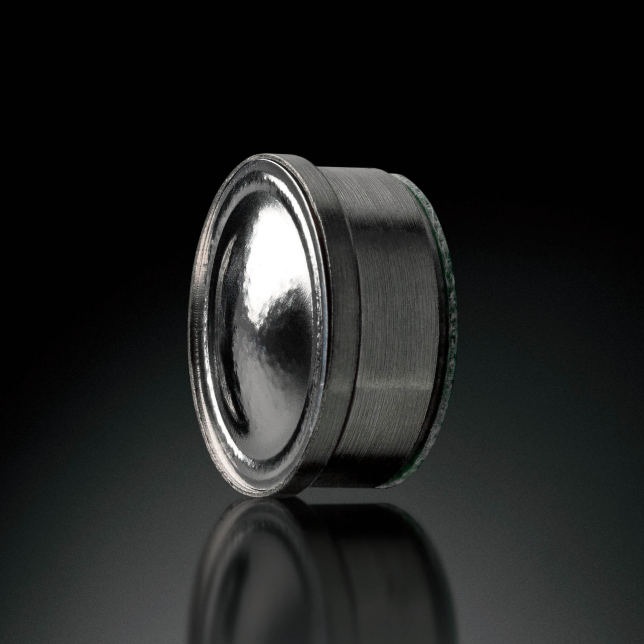 Hi-Res Super Tweeter
To realistically reproduce the elaborate soundstage and atmosphere unique to high-resolution sound sources when they are recorded, the ability to reproduce high frequencies beyond the audible range is crucial. The T700 is thus equipped with 14-mm super tweeters for the super-high-frequency range. The diaphragms employ aluminium with excellent response. In addition, a unique configuration suitable for minute vibrations realistically achieves the elaborate audio of high-resolution sound sources.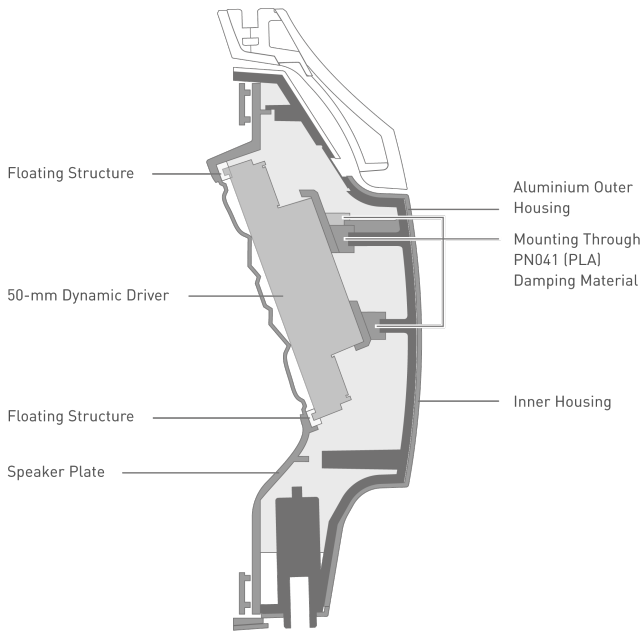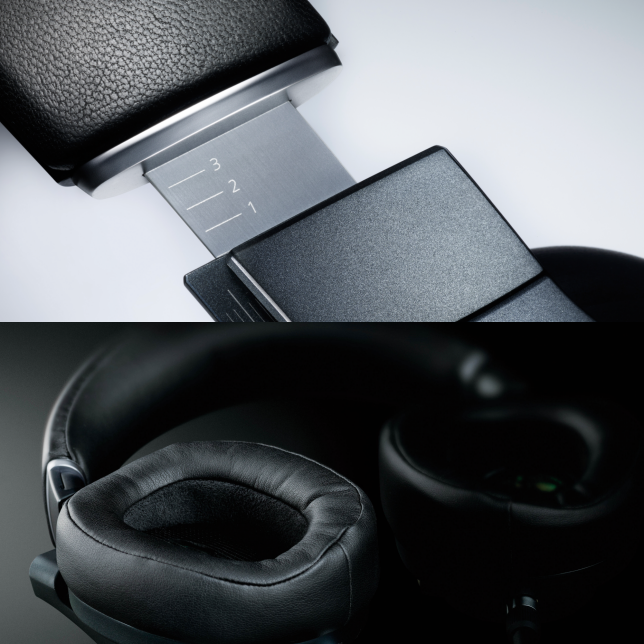 In order to thoroughly eliminate excess vibration, which causes muddy sound, the outer housing employs aluminium that features excellent rigidity and vibration dampening. The dynamic driver is securely mounted to the inner housing through PN041 (PLA) damping material, as well as mounted in a floating construction to the speaker plate in front of the driver. This structure thoroughly eliminates unnecessary vibration of the dynamic driver from being transferred to other elements, and thereby increases sound purity. Also, the inside of the housing, surfaces of the speaker plate, and internal surfaces of the ear pads are surface-treated to reduce reverberation. High-clarity sound is reproduced with the highest possible degree of purity from the air vibrations of the diaphragm reaching your ears while effort is made to thoroughly reduce reverberation.
With the horizontal slide adjustment mechanism, the position of the housing and headband can be adjusted to best fit the head shape of the listener. In addition, the adjustment is not limited to fixed steps and the size can be adjusted with high precision. The headphones provide the ideal fit, and allow you to become fully immersed in the music. The ear pads, which can affect sound quality and the sensation of fit, use GRANCUIR™, which is of high quality and provides great comfort on the skin. In addition, the ergonomically-designed cushions have both the optimal shape and low rebound. This achieves a comfortable fit without fatigue even when listening for long periods of time. "GRANCUIR™" is a trademark of IDEATEX JAPAN